Includes packing list and check in and check out info
See You This Summer!
Since 1926, Mystic Lake has offered quality camping programs for children and teens. We are excited to welcome your family to join us for our 97th summer.  Give your child a summer they'll never forget at Mystic Lake YMCA camp! 
This year we have a new camp registration system and are excited to launch it.  If you are a returning family and remember your login information- it will continue to work with our new system, however,   you will need to complete all registration information including family details.  We believe this new software will be easier and more streamlined for our families as we move forward.  
Session 1: June 19-24
Session 2: June 26- July 1
Session 3: July 10-15
Session 4: July 17-22
Session 5: July 24-29
Session 6: July 31- August 5
Session 7: August 7-12
MYSTIC EXPERIENCE: (Ages 6-15) Our premiere camp experience! The Mystic Experience program is where your child's camping traditions begin! Campers are placed in cabin groups with children in the same age range and enjoy age appropriate activities. Each child will have the opportunity to make great friends, learn new skills, meet positive role models and leave our program with a higher level of confidence, maturity and understanding of our four core values- honesty, caring, respect and responsibility. Sessions Offered: ALL
TEEN NATION: (Ages: 13-16) Teens create their own camp experience with the guidance of their counselors. Activities are tailored to older campers and may include a ride on Bruno's Swing or a trip to the waterfront. The choice is theirs! Sessions Offered: 5, 6, 7
LEADERS IN TRAINING: (Ages: 15-16) The two week LIT program introduces teens to the dynamics of leadership and team work. LITs will work closely with senior counselors to lead activities within their camp community. Session Offered: 3&4
COUNSELOR IN TRAINING: (Ages: 16- 17) The two week CIT program is designed to train young people who are interested in potential future employment with Mystic Lake YMCA Camp. Weeks will be separated into growing leadership skills and working with senior counselors. Session Offered 1&2
GONE FISHING: ( Ages 12-14) Anglers will spend their morning, afternoons and evenings fishing in Mystic Lake. Campers will learn about different species of fish, strategies to get the biggest catch and end the week with a fish fry! Session Offered: 2
Creative Writing: (Ages 10-12) Writers will spend their mornings creating new worlds, meeting new friends and visiting far away lands- all on a sheet of paper. Session Offered: 5
Camp Store Prices 
Crew necks  $28, Hoodies $42, T shirts $16, stuffed animals $12-$15, draw string backpacks $6, water bottles $6-$10, journals $10, bandanas $6-$10, bucket hats $20, mood rings $6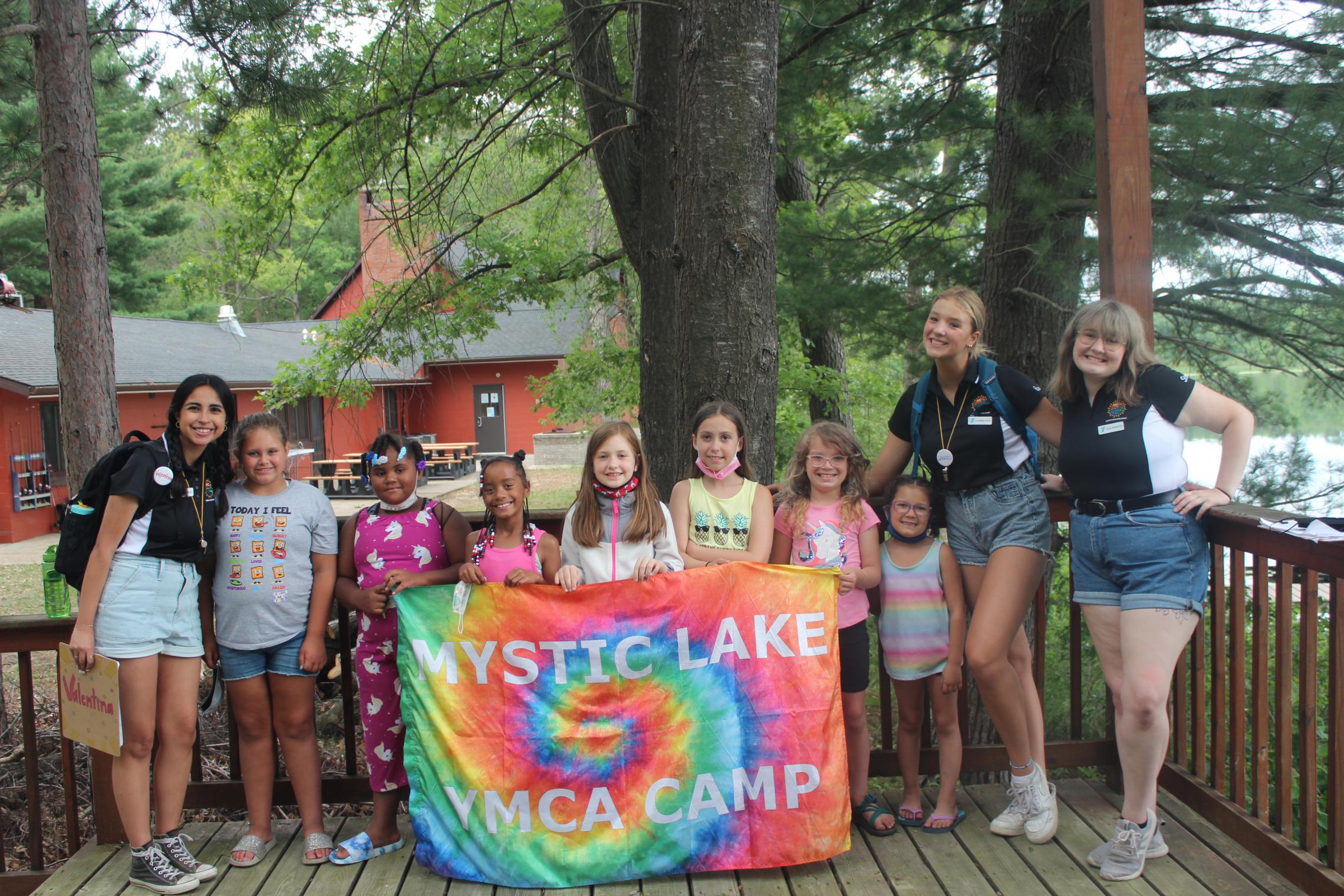 Contact our camp office at (517) 827-9650 or email our Senior Program Director, Amiee Woodrow, awoodrow@lansingymca.org.