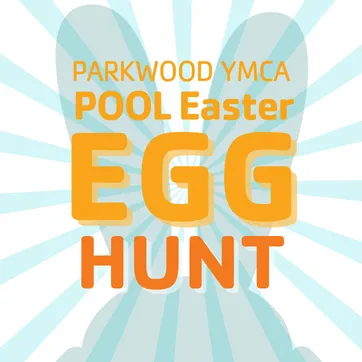 Parkwood YMCA 
Pool Easter Egg Hunt
Saturday April 8th, 2023
This event is a fun twist on the traditional Easter egg hunt! Bring your swimsuit, goggles, and towels because this Easter egg search is in the pool! Children will hunt for eggs then pick up a goodie bag prize! Children will be divided into two different age groups:
12:00-12:30pm - Ages 5 and under (Parent MUST be in the water)
12:30-1:00pm - Ages 6 to 10 yrs (Parent MUST be on deck) Swim tests will be administered. Those not passing the test will be required to wear a lifejacket.
1:15-2:00pm - Family Swim time
YMCA Members Only 
Child Watch will be available during this event!