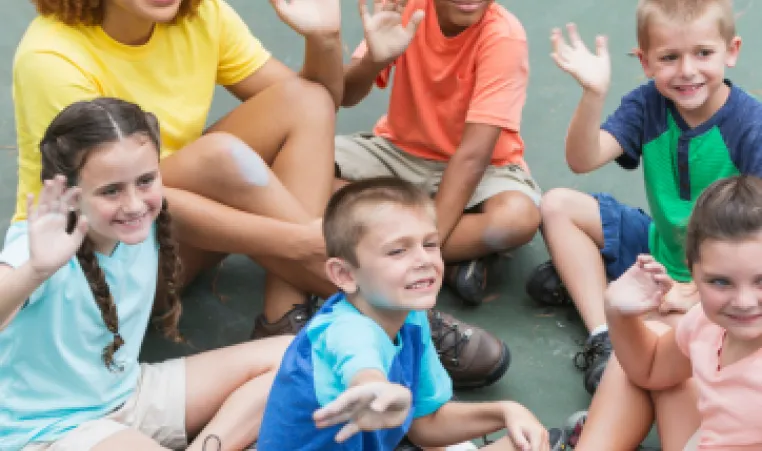 Now Hiring for 2023 Summer Day Camp
This summer, millions of amazing people like you will gain (in)valuable work experience and leadership skills while working with like-minded peers at summer camps across the country.
Why should you be one of them?
Do you want to boost your resume? Be a role model? Hone your leadership skills? Meet new people? Go on daily adventures?
Summer Camp jobs with the Lansing YMCA offers invaluable skill-building, leadership training, and enrichment opportunities in a fun high energy environment. Camp staff assist and lead groups of campers in various camp programs and activities each day. Camp staff are responsible for the general safety, development, growth, and skill achievement of the participants in their group. Camp Staff will provide high quality educational and recreational experiences for participants that focus on the Y's core values of caring, honesty, respect and responsibility. Our staff are the backbone of our summer programs here at the Y. As a staff member, you will be a valued member of the Lansing YMCA camp team.
Who are we?
The Y is a leading non-profit committed to strengthening community by connecting all people to their potential, purpose, and each other.
Where are our locations?
Lansing – Westside YMCA
East Lansing – Parkwood YMCA
Williamston – Camp PaWaPi, Outdoor Adventure camp
Benefits of Working for the YMCA:
Free YMCA Adult Membership

25% discount on program fees for themselves up to $300 per year

12% retirement contribution upon eligibility

Paid medical leave based on status and hours worked

Ability to earn professional development hours

Paid YMCA risk required trainings
Click below for Job Description and Pay:
How to Apply: 
Interested in working for the Y but have questions and want to chat with our Y staff? 
Fill out our interest form below and our camp staff will contact you! 
Click Here for Online Application
Questions? Contact Us by emailing campstaff@lansingymca.org