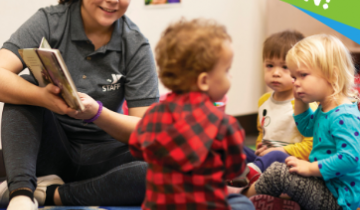 CHILD WATCH - Coming in October!
More than ever, busy parents need support. When parents come to the Y for a class, group activity or workout, their kids need a nurturing, enriching environment where they can build healthy, trusting relationships with other kids and adults.
In Child Watch, children ages 8 weeks to 10 years old play under the supervision of caring, trained Y staff. At the same time, their parents are able to relax, connect with other Y members and enjoy healthy activities at the Y. Child Watch is FREE with a YMCA Membership (Child must be included on the membership)
More info coming soon!
We are finalizing our Child Watch hours and official date of opening for each of our YMCA locations and will announce in the coming week!